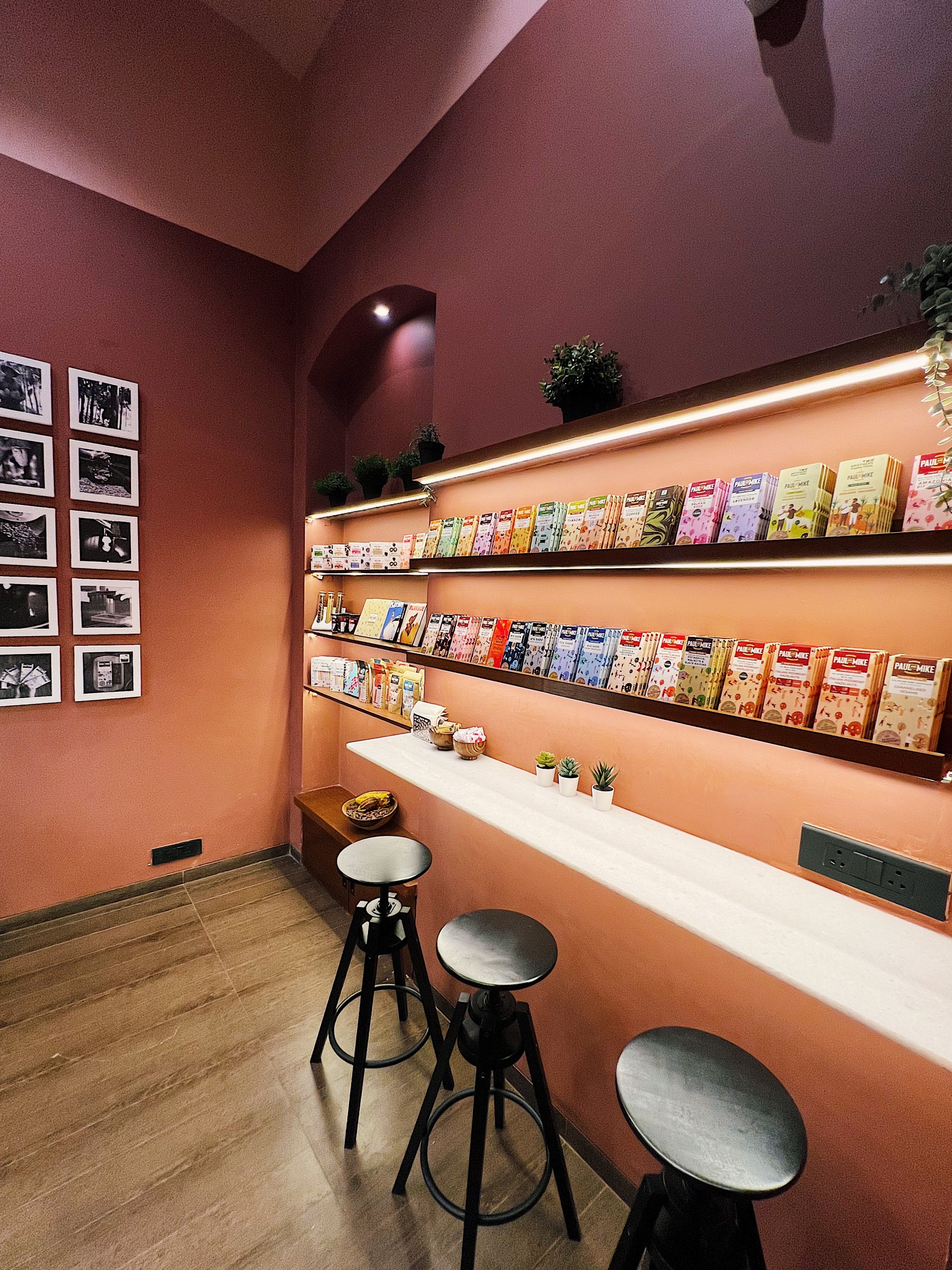 Why did Paul And Mike decide to start a Store + Micro Café?
Our dream right from day 1 has been to make fine quality chocolate right here in India, pair it with high quality ingredients and present a wide and fun range of products to our customers.
Our first store + micro café, situated at Kemps Corner in South Mumbai, is an attempt to make it easy to access our full range by being present right in your neighborhood.
You could either simply stroll up to our store or order online and get it delivered anywhere at your convenience!
To make the experience of visiting our stores more fun and wholesome, our team of talented chefs have created an innovative food and beverage menu that is made and served fresh in the micro cafe attached to our store.